Sacramento Outpatient Drug and Alcohol Treatment
IOP and PHP Outpatient Addiction Treatment Programs Sacramento
Sacramento Outpatient Addiction Treatment
Looking for Outpatient Addiction Treatment Near You?
Recovery Happens Counseling Services Sacramento has IOP and PHP Outpatient Treatment for drug and alcohol addiction recovery. Our dual diagnosis addiction treatment is evidence-based and trauma-informed. Most insurance accepted.
Call Today for a Free Consultation
Recovery Happens Counseling Services Sacramento
All programs are evidence-based, dual diagnosis and trauma-informed; master's level clinicians.
∙ IOP Outpatient Addiction Recovery
∙ PHP 'Day Treatment' Outpatient Addiction Recovery
Ages: Adults: 18+
Sacramento IOP and PHP Outpatient Drug and Alcohol Treatment Programs
OUTPATIENT TREATMENT: Substance Abuse and Alcohol Abuse, Mental Health Disorders, Mood Disorders
LEVELS of CARE: IOP Intensive Outpatients Program
PHP 'Day Treatment' Programs *
Outpatient Mental Health Therapy
ADDICTION TREATMENT: Group and Individual Dual Diagnosis Addiction Treatment
MENTAL HEALTH TREATMENT: Group and Individual Therapy
WHOLE PERSON TREATMENT: Dual Diagnosis, Trauma-informed, Individualized Treatment
SPECIALTY PROGRAMS: Veterans Programs, First Responder Programs, Licensed Professional Programs, Union Programs
TELEHEALTH AVAILABLE: Available for California residents.
MOST INSURANCE ACCEPTED:
We work with many Union and EAP Programs. VA Community Care Provider.
* Our PHP Partial Hospitalization Program is a medically managed level of care. You may be able to continue to be supported by EDD, disability and FMLA while in PHP treatment.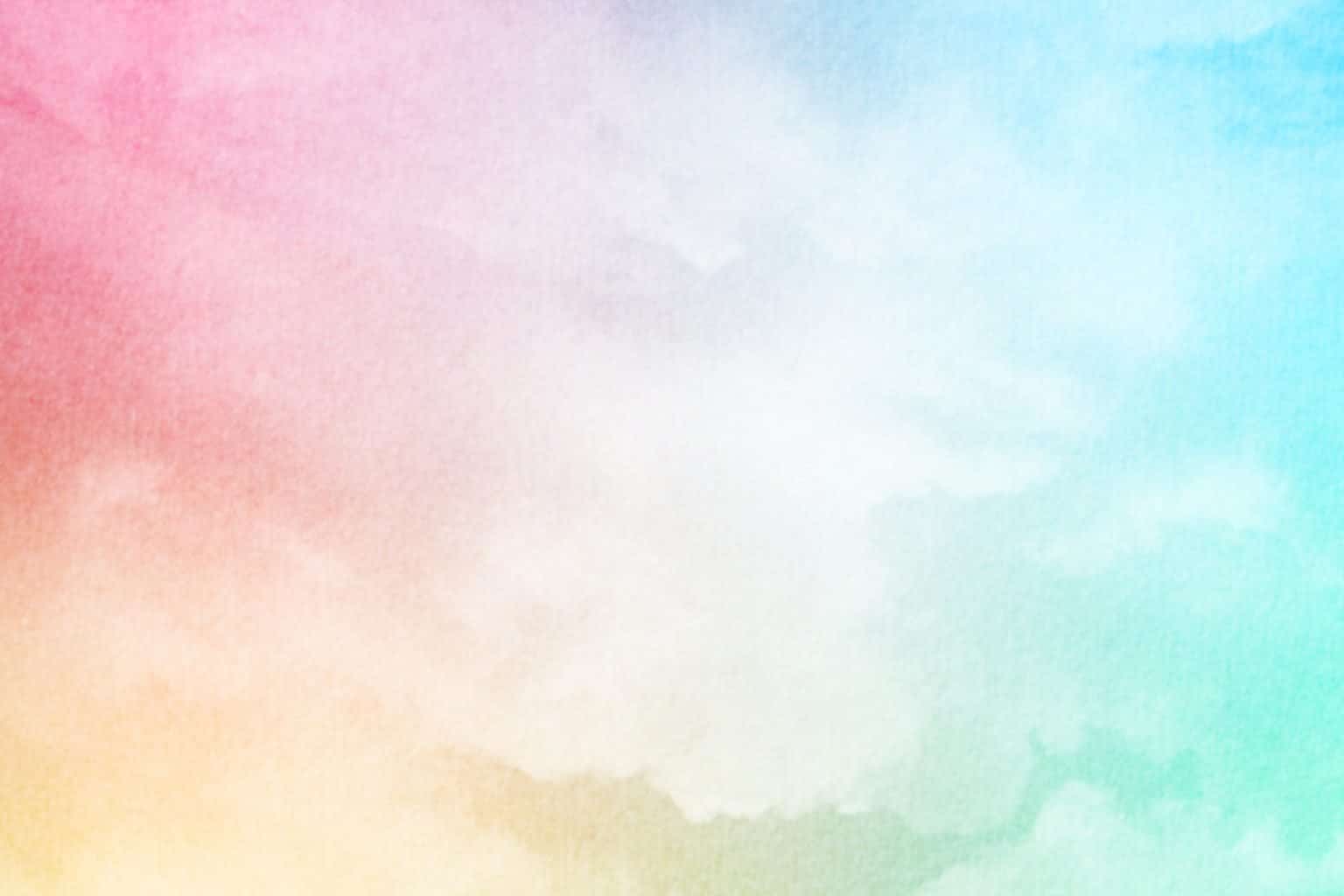 Are you ready to change your life and feel good again?
Get started today!
We understand the pain of addiction. Our compassionate staff and programs treat the Whole Person using an integrative, evidence-based and holistic dual diagnosis approach to addiction treatment.
Recovery Happens Counseling Services is part of a Northern California network of leading behavioral health centers for adults and families who suffer from addiction to alcohol, opiates, amphetamines and other substances.
Whether concerned about yourself, a family member, or a co-worker – we are here for you every step of the way. Call for a FREE confidential screening and consultation. We look forward to speaking with you.
We are in-network with the following insurers:
Aetna ∙ Anthem Blue Cross ∙ Blue Shield of California ∙ Beacon Health Options ∙ Contra Costa ∙ Halcyon Behavioral ∙ Kaiser ∙ Magellan Health ∙ MHN ∙ TriWest.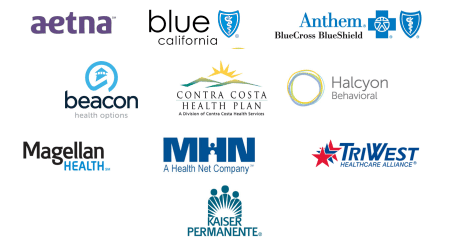 Why IOP or PHP Outpatient Treatment?
∙ Just completed residential drug or alcohol rehab addiction treatment and need continuing support.
∙ Need flexible addiction treatment program hours to schedule around work, school and more.
∙ Returning to addiction treatment after a lapse in recovery.
Recovery Happens Counseling Services provides IOP and PHP dual diagnosis outpatient programs for individuals in all stages of alcohol and substance use; as well as outpatient psychotherapy.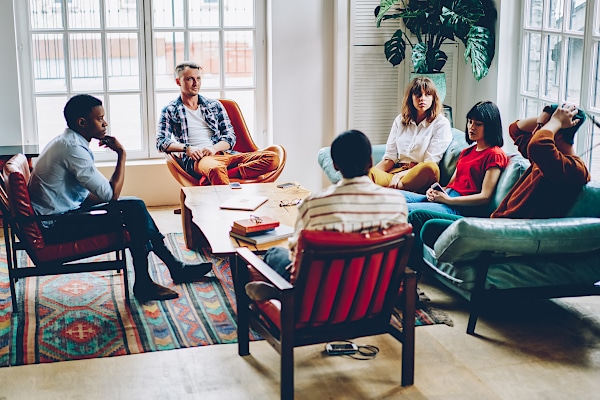 Individualized Treatment
Each patient receives a personalized treatment plan that includes the individual's goals for recovery. Our Dual Diagnosis treatment program in Sacramento helps patients discover and resolve the underlying issues, trauma and stresses that often drive addictive behaviors.
We assist our patients to build a healthy body and mind. And we guide patients to develop the mindfulness, resilience and emotional skills for sustainable sobriety.
Recovery Happens Counseling Services – Philosophy and How We Can Help
✓ Our IOP and PHP outpatient programs are dual diagnosis. We assist patients in discovering and resolving underlying emotional and mental health issues – for sustainable life-long recovery.
✓ We believe that addiction is a complex but treatable disease – and that a 'universal' addiction treatment program is not appropriate for everyone. Our goal is to assist our clients in bringing their lives – body, mind and spirit – into a state of balance and wellness.
✓ Our IOP and PHP dual diagnosis outpatient addiction recovery programs include mindfulness – as well as evidence-based cognitive and trauma-informed therapies.
✓ IOP and PHP treatment includes group and individual therapy.
✓ Full Continuum of Care in partnership with New Start Recovery Solutions: Detox · Residential Rehab · Outpatient IOP and PHP · Medication-Assisted Treatment MAT · Telehealth Virtual IOP · Outpatient Primary Mental Health Care · Family Programs · Alumni Programs and Support.
Biopsychosocial Assessments
Before you or your loved one can begin to recover, we do a comprehensive biopsychosocial assessment.
This assessment allows us to place our clients in the appropriate program – setting them up for a full and successful recovery.
Effective treatment requires personalized care and a plan that fits your specific needs. Your drug use patterns, co-occurring disorders, or social problems will need a specific approach that is unique to you.
Once we determine the most effective plan for you – we walk you through all of the steps of your recovery program. And assist you in reaching your recovery goals.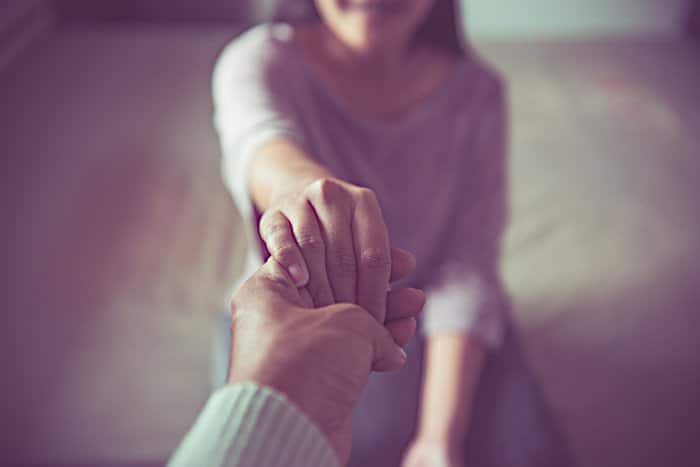 We Specialize in Dual Diagnosis Treatment
Recovery Happens Counseling Services Sacramento outpatient programs provide a structured recovery environment that addresses all aspects of building a healthy lifestyle. At the same time, we treat mental health and/or substance abuse issues. All our IOP and PHP treatment programs are provided in a warm, supportive and evidence-based setting at our Sacramento location.
A major goal in our addiction treatment programs is to help patients resolve underlying traumas that are driving alcohol and substance abuse.
Emotional Health
Trauma-informed outpatient addiction treatment in our Sacrmaneto location includes therapy for Anger Management, Mindfulness, Family Systems, Beyond Trauma, Seeking Safety, Discharge Planning, Aftercare Planning and more.
Whole Person
Our treatment of the whole person gives our patients a foundational base from which to experience personal growth and thrive.
We assist our patients in creating a personalized sobriety plan that works for them.
Getting Started in Addiction Recovery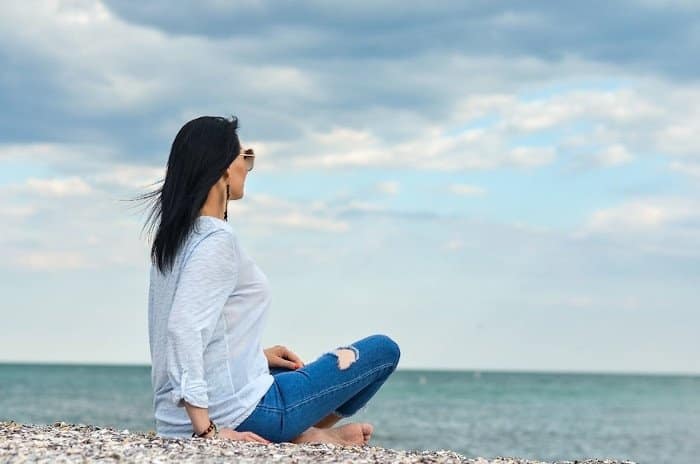 Making the jump from active addiction to active recovery can seem impossible. But the journey begins with the desire to make a new start in life and the strength to follow through.
We are here for you every step of the way.
At Recovery Happens Counseling Sertvices, we understand how difficult it is to see a loved one suffer with addiction, depression, or other behavioral issues. So we have made it our mission to carefully and compassionately guide you or your loved one into recovery and a better quality of life.
We help patients achieve sobriety, recovery and a better quality of life at our Sacramento outpatient addiction rehab center in Northern California.
Recovery Happens Counseling Services is part of the New Start Recovery Solutions Continuum of Care. We are owned and operated by Sierra Health and Wellness Centers.